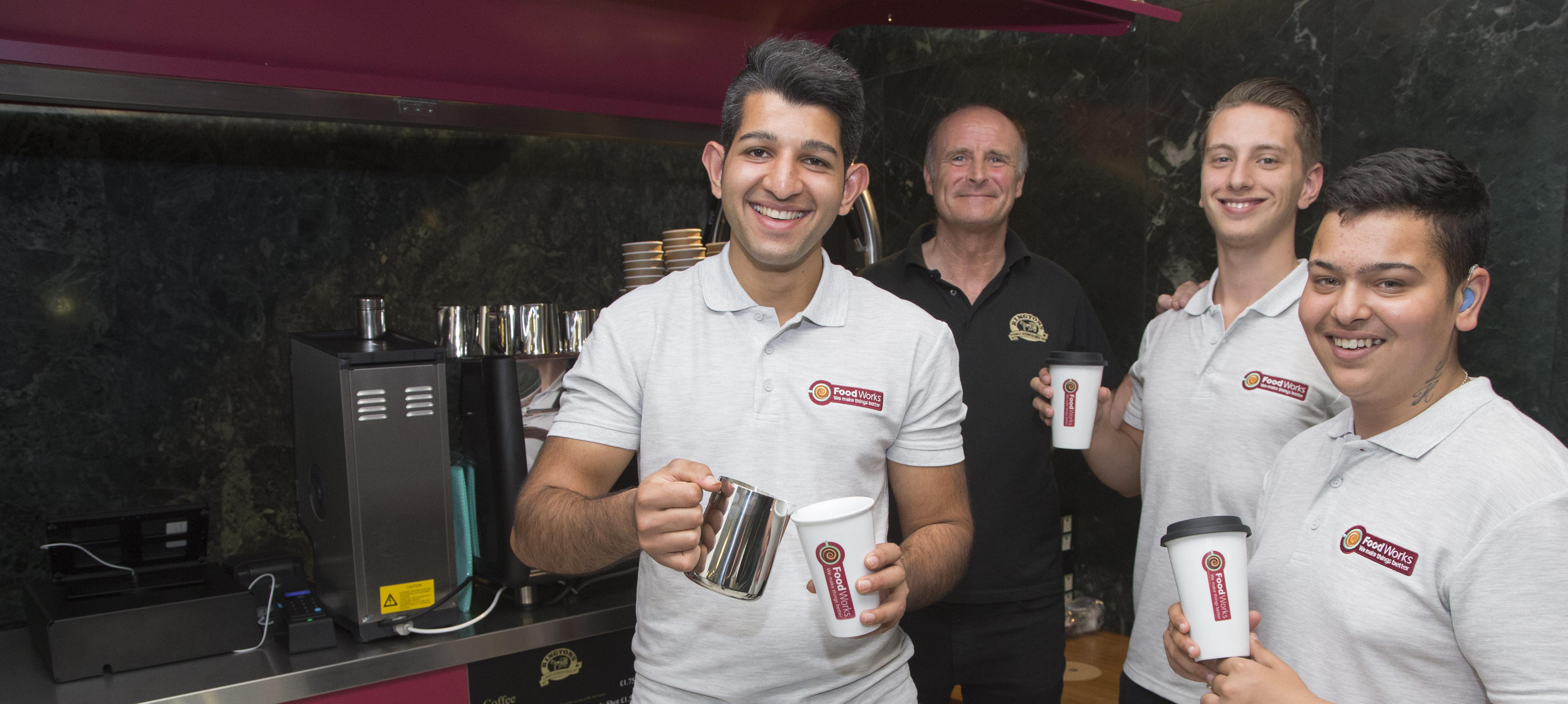 Who we are
FoodWorks is a pro-social retail food enterprise. We are:
Staffed by people who need help to access work
Owned by Newcastle City Council
Working with Food Newcastle to create a citywide movement to tackle food poverty and waste
Our Parternships
We are a member of the British Association of Supported Employment. 
We work closely with Your Homes Newcastle supporting disabled employees at their supported business Palatine Beds and have a coffee cart based at the main office site Your Homes Newcastle (YHN) House, Benton Park Road.
The Council and The homelessness charity Crisis share similar aims in wanting to prevent homelessness and support vulnerable people into employment. We have a good tradition of working together. One of the staff who works at the Civic Centre is a young man who has had previously experienced homelessness.  
Newcastle City Learning support us with their pathways apprenticeships for young people faced with barriers to inclusion.
We work in partnership with Northumberland, Tyne and Wear NHS Foundation Trust providing employment support into their Early Intervention Psychosis service.